Bioer Technology stood out from the selection of more than 500 high-quality enterprises, and successfully identified as the "Small Giant Enterprise of Science and Technology in Zhejiang Province". This is big news for us, because it recognizes the contribution that Bioer has made in the field of molecular diagnostics for 21 years.
Bioer Technology is committed to developing the core competitiveness of "science and technology enterprises", and has successively won the fourth batch of national specialized and special new "Small Giant" enterprises, "specialized and special New" small and medium-sized enterprises in Zhejiang Province, the cultivation list of innovative leading enterprises in Zhejiang Province, the scientific and technological small and medium-sized enterprises in Zhejiang Province, the first (set) product award of manufacturing industry in Zhejiang Province, and the Hangzhou Patent Demonstration Enterprise, Hangzhou Third Prize of scientific and technological progress and other awards. We are very proud to have achieved so many honors.
The key of the "tech giants" is innovation. Bioer also in the field of IVD training "unique skills". Relying on the "Postdoctoral Workstation of Zhejiang Province", Bioer Science and Technology has established joint research centers with Zhejiang University and Zhejiang Provincial Center for Disease Control and Prevention. A series of key technology platforms, such as nucleic acid extraction and purification technology platform, fluorescence quantitative PCR technology platform, reagent production automation technology platform, molecular detection consumables production technology platform, and biological core protein raw material preparation technology platform, have been formed. Through cross-innovation of platforms, a series of product iterative development and innovative replacement have been carried out.
The development of the company is inseparable from innovation. In the past year, Bioer Technology has successively launched a number of independently developed blockbuster products, including the fully automatic molecular POCT analyzer Mchip-2000A, automatic nucleic acid purification and real-time fluorescent PCR analysis system FQD-A9600, automatic nucleic acid extraction and purification instrument NPAs-9600, thermocycler TC-M-96DS, TC-S-96/G/H(b)BA; At the same time, our 30 detection kits have passed CE-IVD covering respiratory diseases, gastrointestinal infectious diseases, sexually transmitted disease, public health emergency disease, etc. Our cell culture consumables are also just coming to market. We believe that in the future, Bioer will have more products and more technologies to serve the life science industry.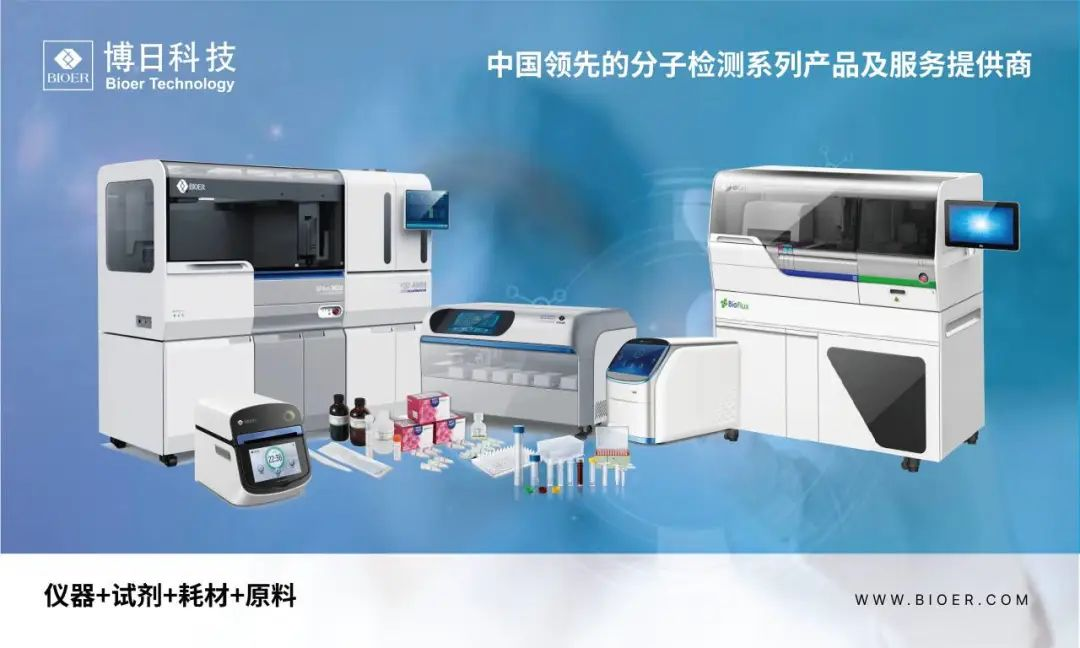 In the New Year, Bioer people will continue to walk unceasingly, stand at the forefront of the trend, increase investment in research and development, adhere to independent innovation, go with the trend, and always walk on the road of innovation.